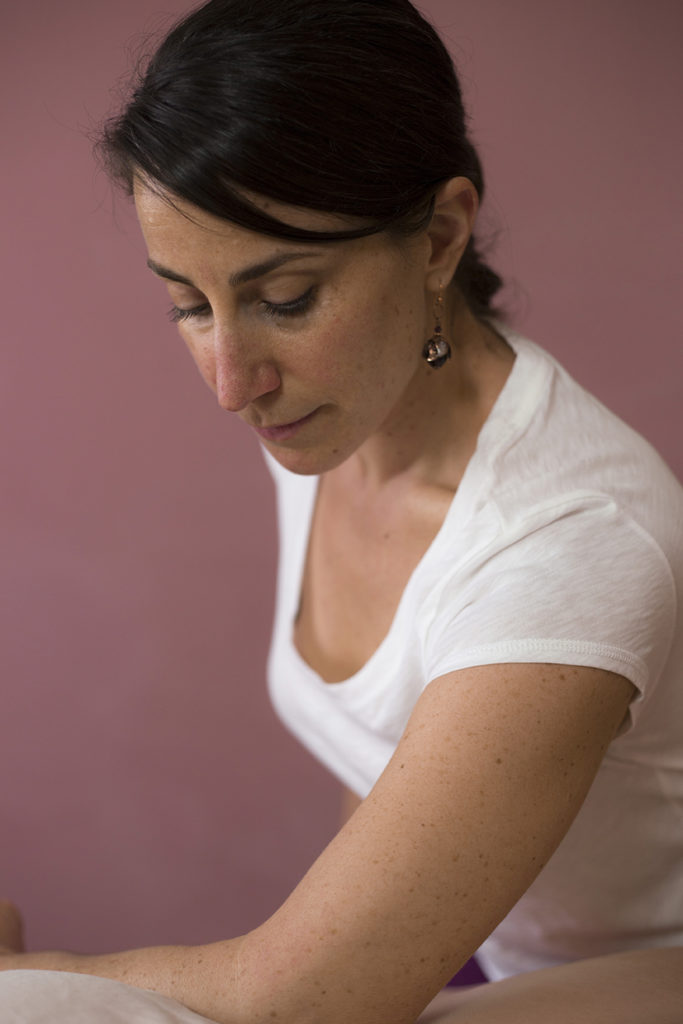 "Christine is one of the very few professional bodyworkers that I trust my body with. As a Rolfer and someone who can sense 'smart touch', I instantly knew that my body was safe with Christine within the first 5 minutes of my first session. To me, bodywork is not massage. It's not only for relaxation. It's therapeutic and should have a sense of 'my body is going to really like this!'. My treatments with Christine feel like this: Wonderfully therapeutic and an absolute treat at the same time."

Kelle Rae Oien
Nia Technique Faculty Educator & Rolfing Structural Integrationist
---
"I have been working with Christine as my massage therapist for approx. 2 years and she has been a god-send.  I have chronic fatigue syndrome with fibromyalgia.  This means that I have poor circulation due to inactivity and my muscles tighten and shorten due to the fibromyalgia.  Christine, through her work, keeps my muscles loose and flexible while stimulating my circulation.  She has very strong hands and is able to adapt her pressure techniques to each individual in each session, as per their needs for that day.  She utilizes a variety of modalities and she is excellent in all of them.  Her massage space is calm and quiet, and she, herself, is lovely, present at all times and calm.  She often recommends exercises that would be helpful to continue to relieve specific problem areas.  I highly recommend her as a massage therapist."

Leah P.
---
"Christine helped heal a knee injury after my orthopedic doctor claimed I had to live with pain and limitations in my movement. Now I dance and work out again at an athletic level pain-free every day. This is what makes Christine's work powerful: the precision of her technique, her extensive education in anatomy and physiology, her insights, and her willingness to educate clients on self-care. Then there's the icing on the cake: Christine's hands. Strong, fleshy, attuned, the quality of Christine's hands turns the healing experience into a sumptuous feast of sensory joy."

Leticia L.
---
"Regular massages by Christine have provided me continued flexibility needed for my dancing, and other movement, and also a calming of my nervous system which at an age of 63 has been a great benefit."

Adam S.
---
"Christine is the consummate professional, listening to each clients needs and desires to create their personalized massage experience. I've been blessed for over the past two years to have Christine work with me on a regular basis. My very favorite service is her 90 minute Hot Stone Massage… Try it! You'll love the experience!"

Scottie P.
Save
Save
Save
Save
Save
Save
Save
Save