Therapeutic Massage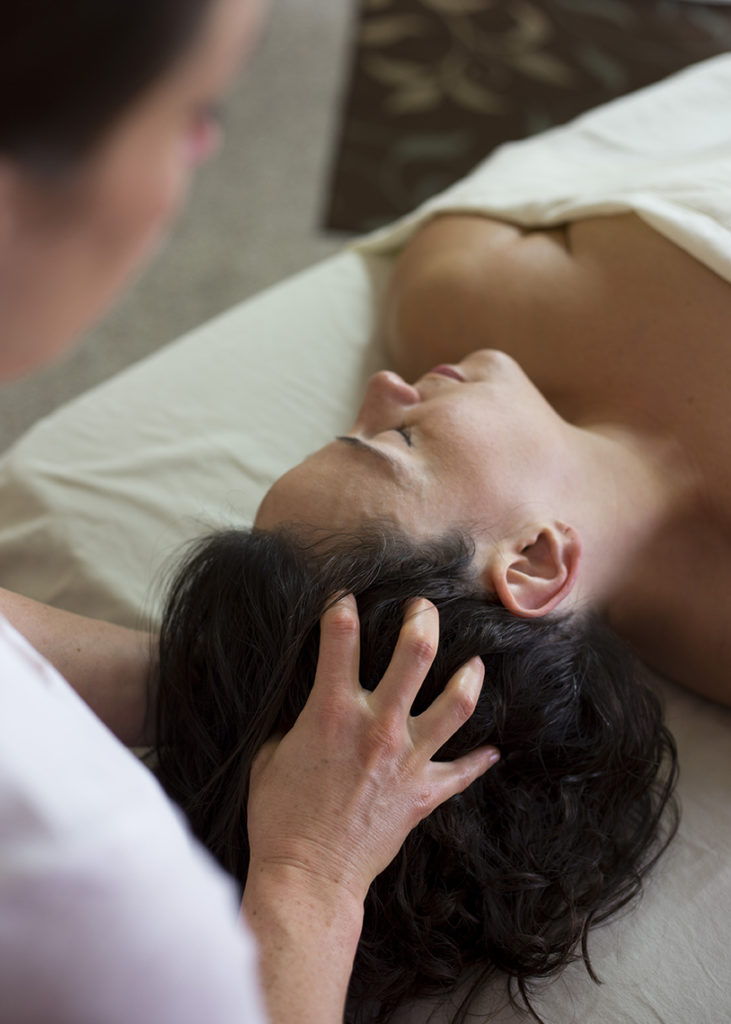 My sessions integrate Swedish Massage with elements of Thai Massage, Reflexology, Myofascial and Neuromuscular Therapy to create a nurturing bodywork experience both physically and energetically. In addition, I incorporate Reiki energywork into each sessions to work with the body on multiple levels with the intention for the highest good.
Each session is an individual experience, sculpted to meet the needs of the client I am working with at my office in Santa Fe, NM.  The benefits of Therapeutic Massage are vast; here are a few examples of the client-concerns that I have worked with:
acute injuries
chronic pain
sciatica
frozen shoulder
post-surgery recovery
fibromyalgia
chronic fatigue syndrome
knee injuries
low back pain
car-accident injuries
digestive issues
plantar fascitis
Massage is known to decrease physical and emotional stress, release muscle tension, increase immunity, decrease anxiety and depression, improve sleep and more.  It is a beautiful gift that we can offer to ourselves and with greater regularity comes increase benefits.  Feel free to read client reviews of my bodywork sessions.

Thai Foot Reflexology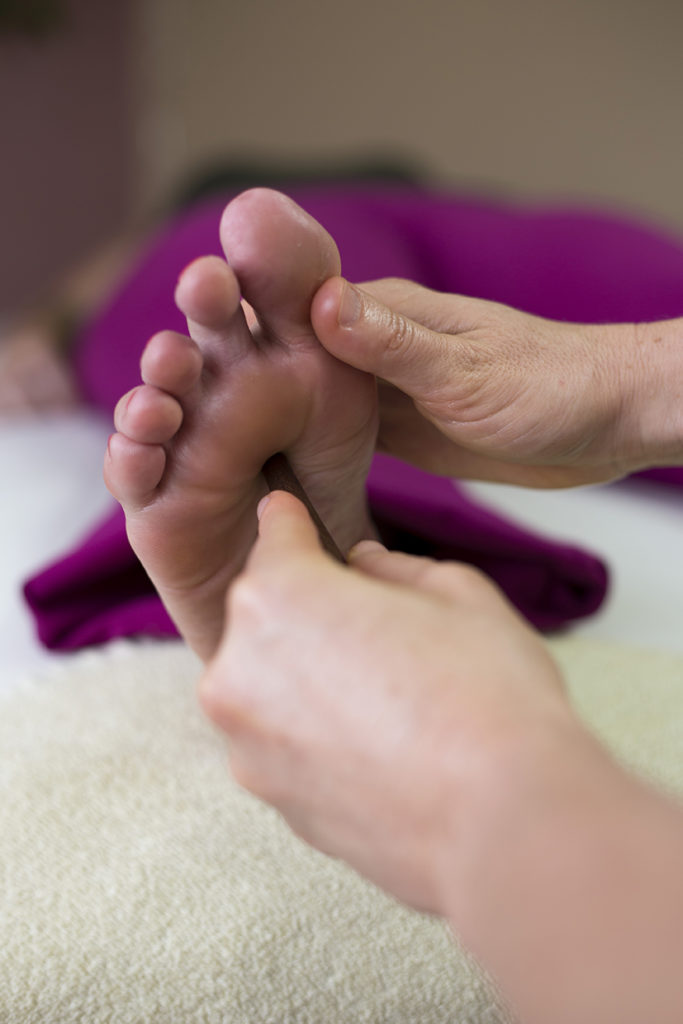 Thai Foot Reflexology is a 2000 year old practice that is a combination of reflexology, Chinese tuina, Japanese shiatsu and Indian Ayurvedic yoga. Through a combination of these powerful traditions, Thai Foot Reflexology offers the opportunity to free blocked energy in the body, producing a sense of deep relaxation and feeling of well-being. It is also reported to improve circulation, lymphatic drainage, and detoxification of the body. By liberating energy in the lower legs and feet this modality can also reduce stiffness in the body, improve sleep and accelerate physical healing.
During a Thai Foot Reflexology session both the feet and lower legs will be cared-for using a series of mobilization and circulation warm-ups, stimulating massage, and point work using a specifically designed wooden stick to stimulate the reflexes in the foot. Thai Foot Reflexology is a gentle and healing session. While some points in the feet, or areas of the meridians can be sensitive, none of the work is intended to cause pain and the work does not need to be applied deeply in order to bring results. You will be fully clothed for the session, but please wear loose, flexible pants that can be rolled up above the knees.

Hot Stone Massage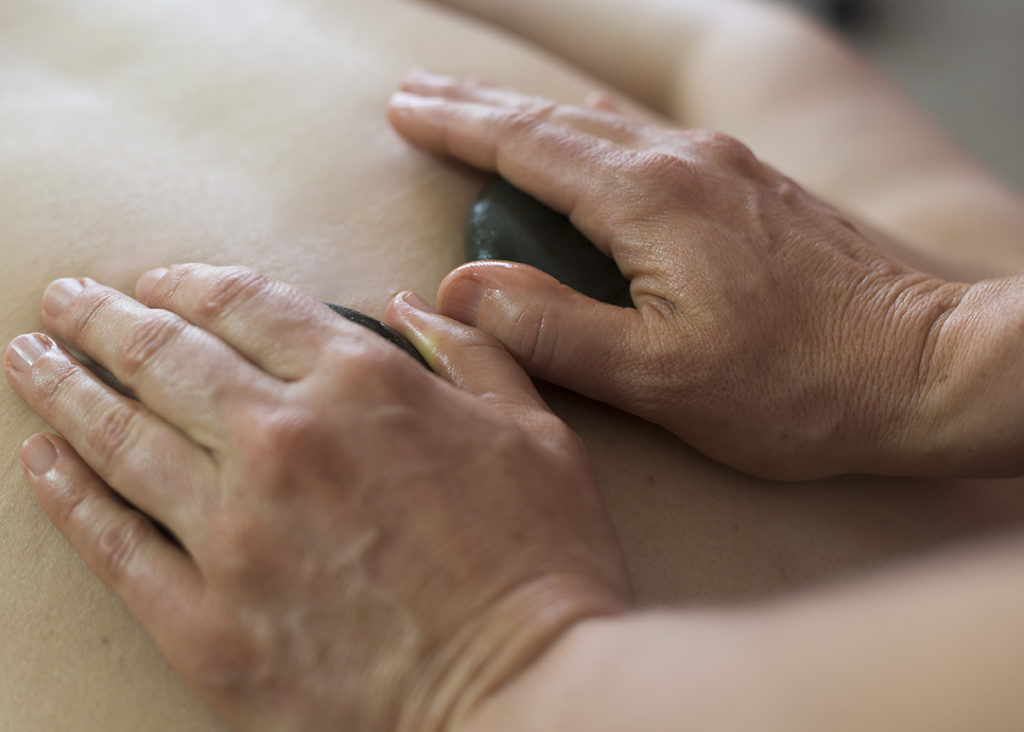 Hot Stone Massage promotes deep relaxation in the body through the use of warm basalt stones which leave the body feeling grounded and peaceful. The heat of the stones promotes circulation through the body and assists in loosening muscle tension and adhesions.
This 90 minute session includes the use of strategically placed stationary stones, rhythmic massage with the hot stones, and therapeutic manual massage.
Reiki & Energywork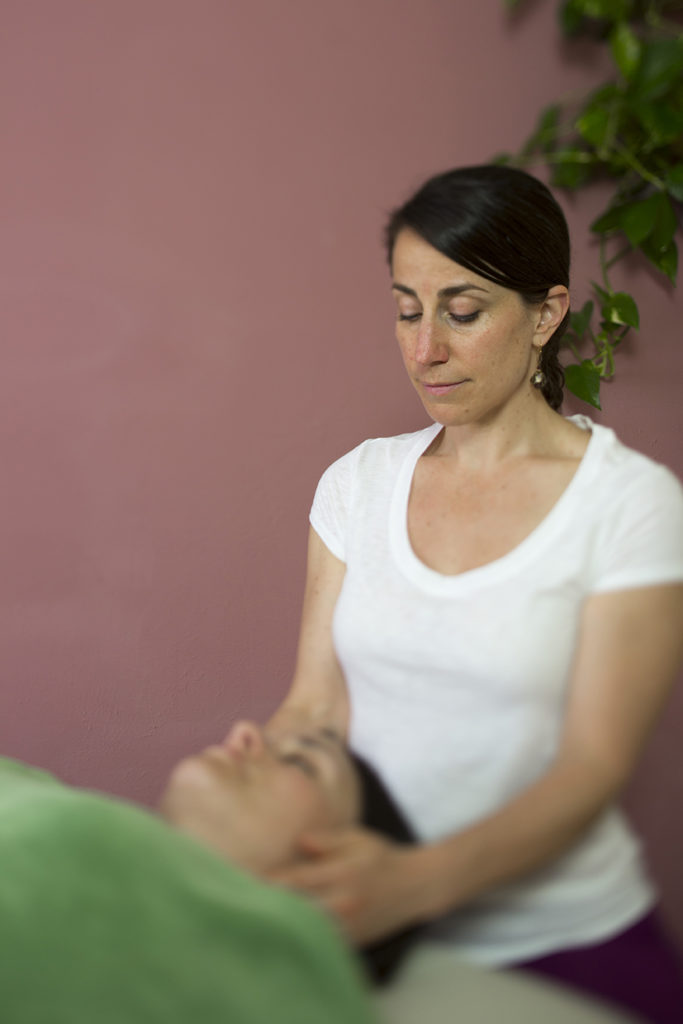 I am a Reiki Master trained in the Usui Shiki Ryoho tradition.  During each Reiki session I integrate Reiki with my own heart-centered energywork practice.  I incorporate elements of my Tibetan Buddhist practices and teachings to create a session that holds space for all that is ready to heal.
What is Reiki?
"Reiki is a technique for stress reduction and relaxation that allows everyone to tap into an unlimited supply of 'life force energy' to improve health and enhance the quality of life…  Reiki treats the whole person including body, emotions, mind and spirit…"  (1)
The beauty of Reiki is that it can never harm a person.  The practitioner is not the one "healing" the receiver, he/she is an open channel for Reiki energy to come through, and is offering this energy for the highest good of the receiver.  The energy itself knows how best to serve the recipient and therefore it is always helpful.
If you would like to find out more about Reiki please contact me, or feel free to visit reiki.org.  It is a comprehensive site dedicated to Reiki.
Save
Save
Save
Save
Save
Save
Save